VEGA Neck & Shoulder Massager
✅ FAST N FREE DELIVERY 

2-3 DAYS EXPRESS DELIVERY (Now Available For Eligible Postcodes)
✅ 12 Months Warranty Included

At TheraRecovery, customer satisfaction is our No.1 priority. If you are unhappy with your purchase we offer a 
✅ 30 Day Money Back Guarantee!
-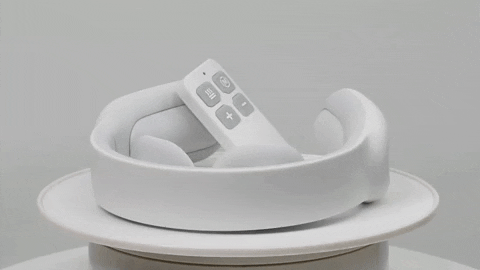 ✅ Australia's Best Neck Pain Relief Massager
✅ Recommended by Health Experts and physiotherapists
✅ Loved by 10,000+ Australians
✅ Start Feeling Relief From Day 1
✅ Proven To Improve Sleep Quality
✅ Increases Blood Flow Circulation & Relaxes Neck Muscles
✅ 3 Massage Modes, 15 Gear Adjustments
✅ Remote Control Included
" Using low-frequency electrical impulses to relief pain is the future "
Mr. Henry Gallbert - Therapy Massage Expert
Ever felt soreness around your neck and shoulders? Sternocleidomastoid muscles Located underneath the platysma on each side of the neck is responsible for most movements around your neck.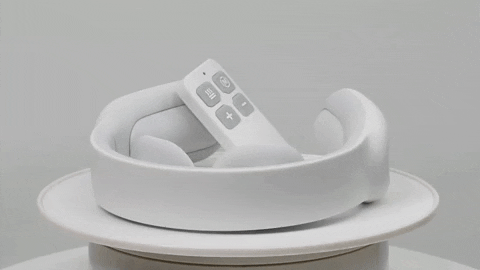 Relieve Neck and Shoulder discomfort by soothing pain points. Vega uses
low-frequency electrical impulses
technology to
Massage tiered & sore neck muscles. 
These impulses help
 resolve any neck strains and repair damaged cervical balance. Vega 

helps reduce body tension, Improve sleep quality and promote blood circulation.
3 massage modes, 15 speed adjustment Remote control operation, pulse heating to ensure every muscle group around the neck is massaged. 
ELECTRONIC TECHNOLOGY
To simulate real human massage to help promote blood circulation, improve sleep quality and relieve neck soreness.
-15 Minute Timer so you can sleep without a worry-
Significant Cervical Massage Effect

helps relieve neck soreness, shoulder tiredness, body tension, improve sleep quality and promote blood circulation
Comfortable To Use And Wear
High elasticity and toughness plastic material design to ensure comfort & protection
Neckify Offers A Heating Function. It Will Control The Temperature To 
42°C Within Seconds.
 You Can Finally Sayolala To The Numbness, Cold Sensation At Your Neck In Winter.
Vega weighs

Approx.

 200 grams and skin friendly. 
Continue to press the button for 3 seconds to start, 3 massage modes,15 intensity adjustment. Long usage time. 2 hours charging time with up to a month usage.
Material: ABS + 304 stainless steel
Size: About 14.5x14.5cm
Type: Neck Massager
Model: USB Neck Massager
Charging interface: USB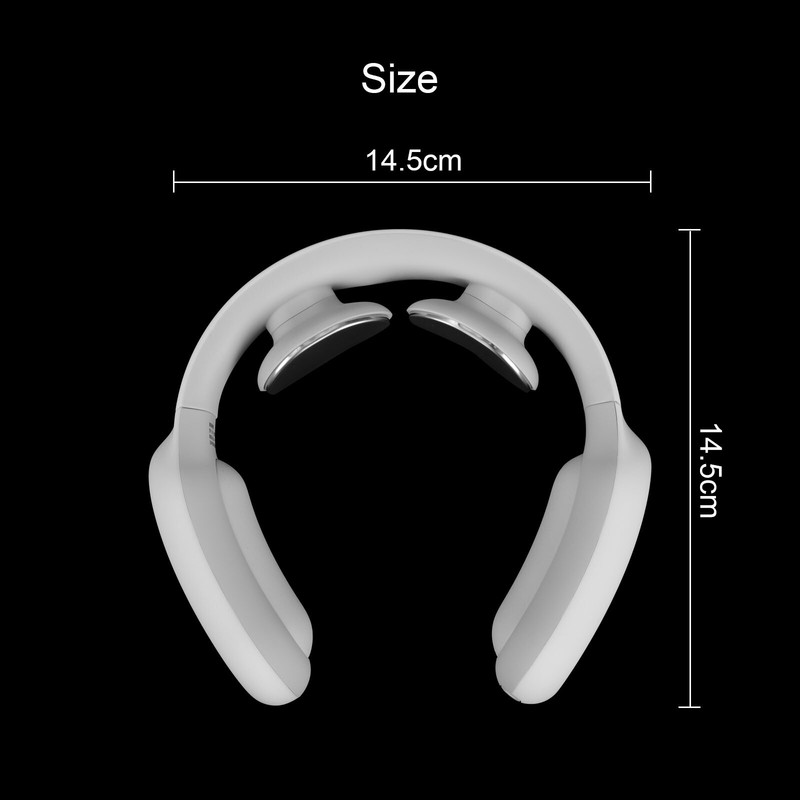 Package Include:
1 x Neck Massager
1 x USB Charger
1 x Remote Controller
1 x User Manual
SAFE TO USE: This neck massager uses low frequency electric pulse therapy. Do not use when implantation of pacemakers or carrying metal in the body is prohibited. You may feel an electric shock when you first use it which is normal. If your neck is dry, before use please wipe neck with a wet towel and use experience it better.
Our Promise To You!
Value for Money Prices Guarantee
Safe and Secure Payments via PayPal
30 Days Money Back Guarantee
24/7 Support (Drop us an e-mail at support@TheraRecovery.com)
Tracking Number for all your orders
Please note: this product is not suitable for cancer patients or those with pacemakers or those who have diabetes.